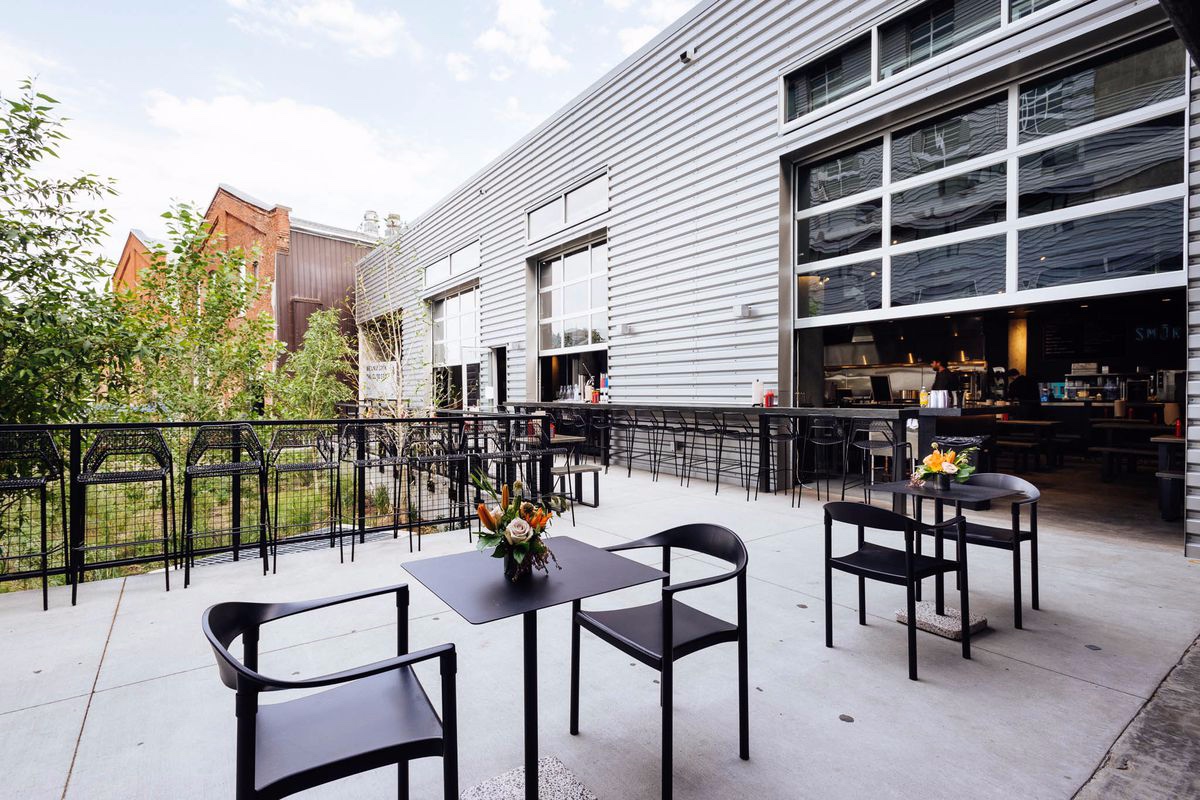 at SMŌK modern barbecue inside the Source Hotel in the RiNo neighborhood of Denver we designed and installed a full system for the owner. Audio, 4K video, Network, Point of Sale Integration, Cameras and Service Monitoring.
Audio throughout the space is handled by SONOS amplifiers matched with ELURA 8" speakers installed across the top of the drop ceiling over the counter and kitchen area as well as on the concrete columns over the bar. We supplemented audio with some smaller SONOS play:1 speakers in the bar and patio area.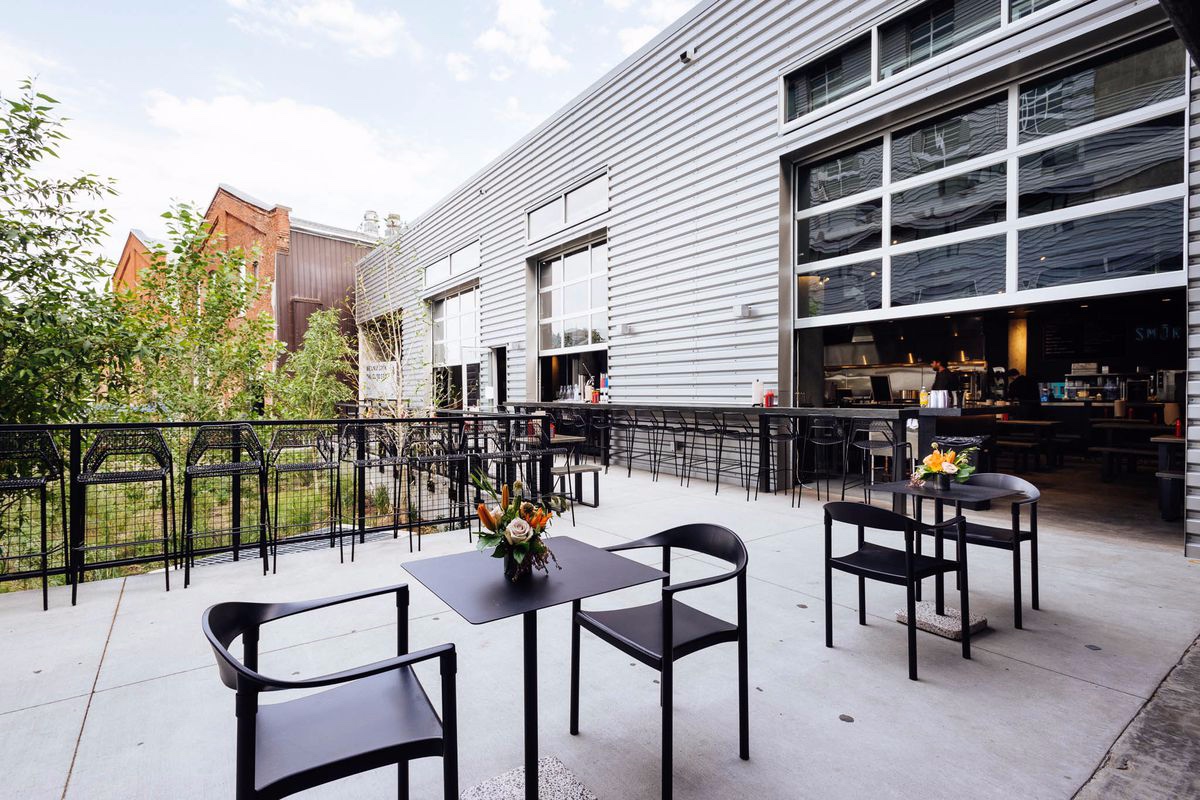 the computer network from ARAKNIS covers the restaurant and this beautiful patio on the exterior. When running our wiring we often prep for future features that a client may want at a later date. In this case we ran wiring in the wall for exterior speakers as well as an outdoor TV. Doing this often allows a small business to do their system in phases and be able to add features once cash flow allows.
TCL 4K tvs couple with DirecTV for the full sports bar experience. In this foot you can also see our ELURA speakers mounted to the columns. Hidden nest to them are also NEST cameras covering the space for discreet security.